I Am Eros, and Eros is Me?! Face-Off! Hot Springs on Ice
Other Name:
Yuri!!! on Ice Episode 3 Description:
The two Yuris are to face off in Hot Springs on Ice. where they will each debut a short program choreographed by Victor—one to Eros, and one to Agape. Victor claims he will do whatever the winner wants, but…
Yuri on Ice has been well received in Japan. It won three awards at the Tokyo Anime Award Festival, a Japan Character Award, seven awards in Crunchyroll's inaugural Anime Awards, and in 2019 was named by the website's editorial team as one of the top 25 anime of the 2010s.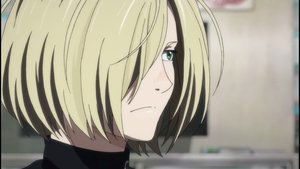 Oct. 20, 2016