Gotta Super-Supercharge It!! Grand Prix Final Short Program
Other Name:
Yuri!!! on Ice Episode 11 Description:
Now armed with the light of love on his finger along with Victor, Yuuri goes for the gold in the Grand Prix Final as the chosen six competitors clash in the short program.
Yuri on Ice has been well received in Japan. It won three awards at the Tokyo Anime Award Festival, a Japan Character Award, seven awards in Crunchyroll's inaugural Anime Awards, and in 2019 was named by the website's editorial team as one of the top 25 anime of the 2010s.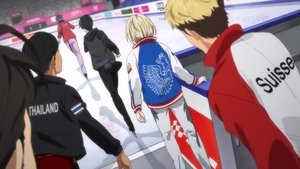 Dec. 15, 2016