A Promise on a Shooting Star!
Other Name:
Free! – Iwatobi Swim Club, フリー!
Genres:
Comedy, Drama, School, Slice of Life, Sports
Free Season 3 Episode 2 Plot Summary:
Haruka and his relay teammates decide to hold a training camp in the summer of their second year of middle school. During the night, Haruka heads out to the pool and finds Ikuya looking up at the stars.

The film High Speed! Free! Starting Days, released in December 2015, depicts events from volume 2 of the series' prequel light novel, High Speed! A film trilogy was released in 2017 with the first two films being compilations of both seasons of the anime series titled, Free! Timeless Medley – the Bond and Free!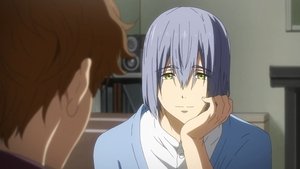 Jul. 19, 2018