The Grab Start of Hope!
Other Name:
Free! – Iwatobi Swim Club, フリー!
Genres:
Comedy, Drama, School, Slice of Life, Sports
Free Season 3 Episode 10 Plot Summary:
Makoto has been unable to get in touch with Haruka following the friendly race at his training camp, making him worry that Haruka is dwelling on what happened. Then Nao approaches Makoto to tell him about a rumor he heard.
The film High Speed! Free! Starting Days, released in December 2015, depicts events from volume 2 of the series' prequel light novel, High Speed! A film trilogy was released in 2017 with the first two films being compilations of both seasons of the anime series titled, Free! Timeless Medley – the Bond and Free!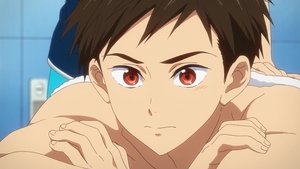 Sep. 13, 2018